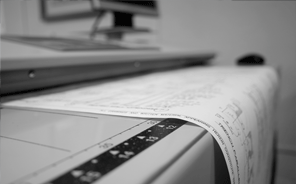 Go Digital, Go Green!
We provide the best-practice of Engineering, Construction and Architectural blueprint conversion services. Converting your plans into digital files save on bulky paper and waste. Scanning your drawings now will also protect them from further deterioration, fire damage or water damage.
Our KIP 2160 scanners provide maximum speed and high resolution. We can scan both color and black and white documents at 600x600 dpi resolution.